Look who's up walking! Kevin Ware made his first "walking" debut this morning. Louisville senior associate athletic director for media relations Kenny Klein tweeted the following photos of Kevin Ware this morning:
   Kenny Klein @KKcards
Louisville G Kevin Ware up and moving on crutches today after surgery to repair a broken leg yesterday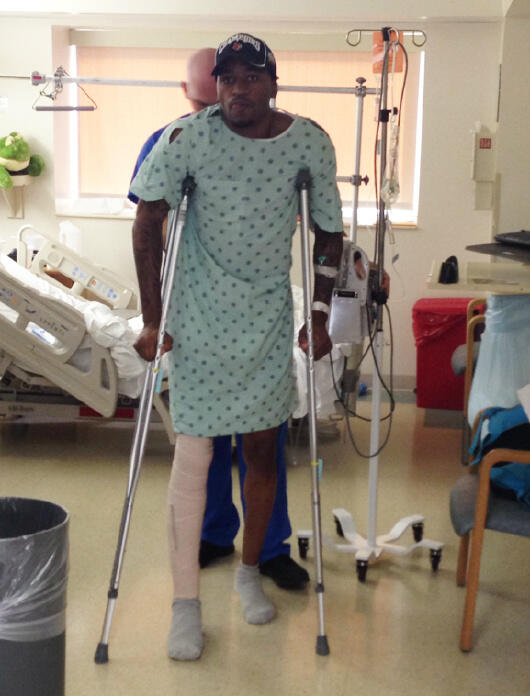 Kenny Klein @KKcards
Louisville Coach Rick Pitino and Richard Pitino visit guard Kevin Ware at Methodist Hospital in Indianapolis today     3:45 PM – 01 Apr 13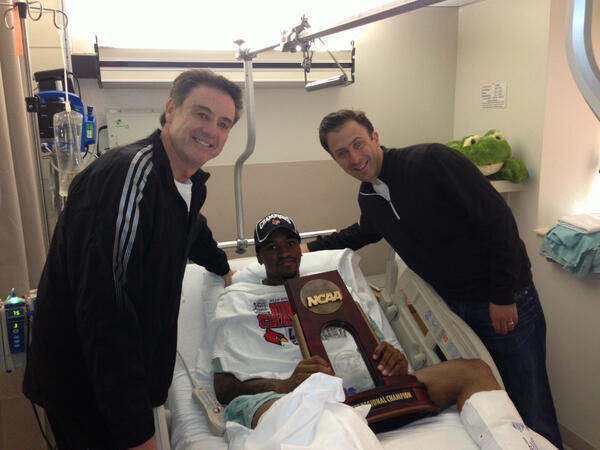 Kudos to the resolve of Kevin Ware. I look forward to seeing him on the sidelines this weekend.