NFL Draft prospect Eric Ebron proposes to girlfriend at Empire State Building before draft
I can't imagine all the excitement and energy that must be running through the streets of New York City tonight. In just a few hours young men will have their dreams realized as they get drafted into the National Football League. For one draftee, he's already high–on love—on top of the Empire State Building.
North Carolina tackle Eric Ebron proposed to his girlfriend of two years on top of the Empire State Building. He said he was nervous. From YahooSports.com
Ebron, the North Carolina tight end who is the near unanimous pick as the best prospect at his position in this draft, proposed to his girlfriend and Tar Heels basketball player Brittany Rountree at the top of the Empire State Building in New York according to Fox Sports 1. Ebron is one of the prospects who was invited to Radio City Music Hall for the draft.

Gillette, who's clearly signed him to an endorsement deal, took a pic and tweeted about the big moment: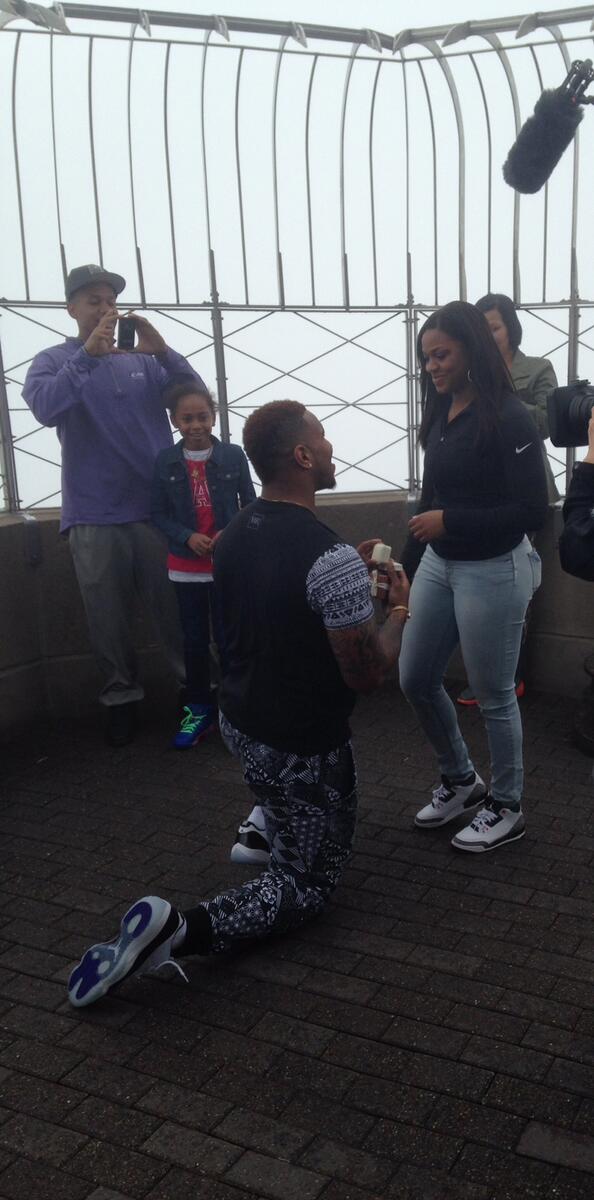 Congrats to @Ebron85 for making his #NFLDraft special by proposing on the Empire State Building! #PressurePoints 
Well, this is certainly a big way to start the day!
Do you have any advice for this couple?
Your Jersey Girlfriend,
~Angela Davis