Ohio State baseball players team up to help one of their own
Ohio State baseball players are teaming up to help one of their own. Freshman Zach Farmer was diagnosed with leukemia and has since started chemo treatments. According to the Columbus Dispatch Farmer's teammates have started getting tested to see if they're a possible bone marrow match:
Senior captain Tim Wetzel, who has been a potential donor on the national bone-marrow transplant list for 18 months, told coach Greg Beals it would be a good idea to recruit the team. Farmer has had his first round of chemotherapy at The Ohio State James Cancer Hospital. He'll be eligible for a bone-marrow transplant if he goes into remission.

Thirty-seven team members, including Beals, signed consent forms, filled out a short personal history and swabbed their cheeks with four Q-Tips from a DNA testing kit to see whether they are a match for Farmer or anyone else in the nation.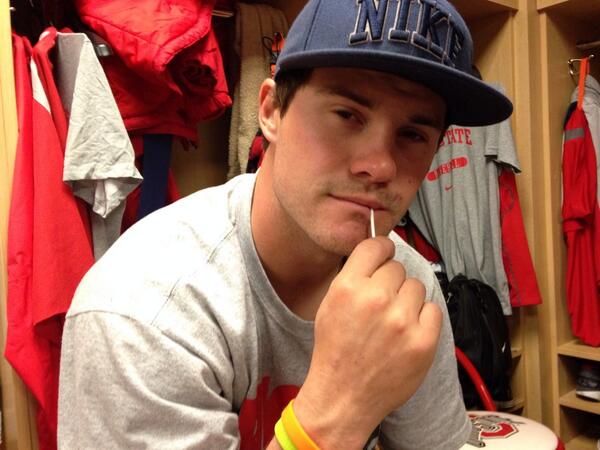 Awesome story. Buckeye baseball teammates swabbing for freshman Zach Farmer. I'll explain today @5. @wsyx6
Now THIS is what good sportsmanship looks like! I love the fact that these young men have stepped up for one of their own.
We hope Zach makes a full recovery and is feeling better soon.
Your Jersey Girlfriend,
~Angela Davis